In this video I show you how to create a Lomo effect for your images.
Time taken – Approximately 2 minutes.
Here's the video walk-through..
If you prefer to read rather than watch, here goes…
What is the Lomo Effect?
The "Lomography" photo effect is a kind of contrarian photographic style that displays qualities such as over saturation and distortions that are usually avoided or corrected by traditional photographers.
The images are based on those produced by cheap, plastic cameras – principally the quirky cameras by the Austrian camera manufacturer known as Lomo.
Lomography is branded as being a spontaneous view on photography..
Starting Image
Here is the image we are starting with..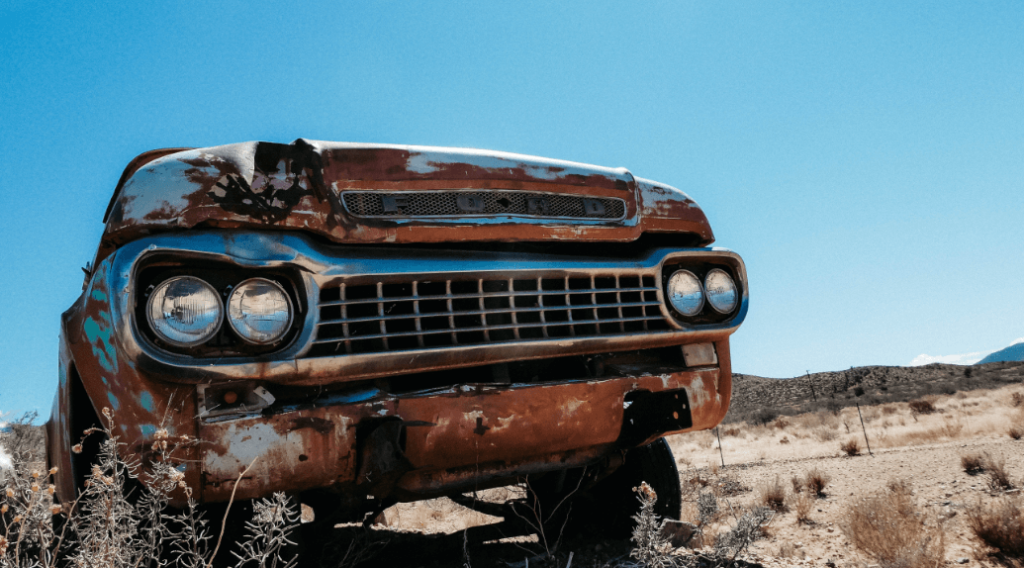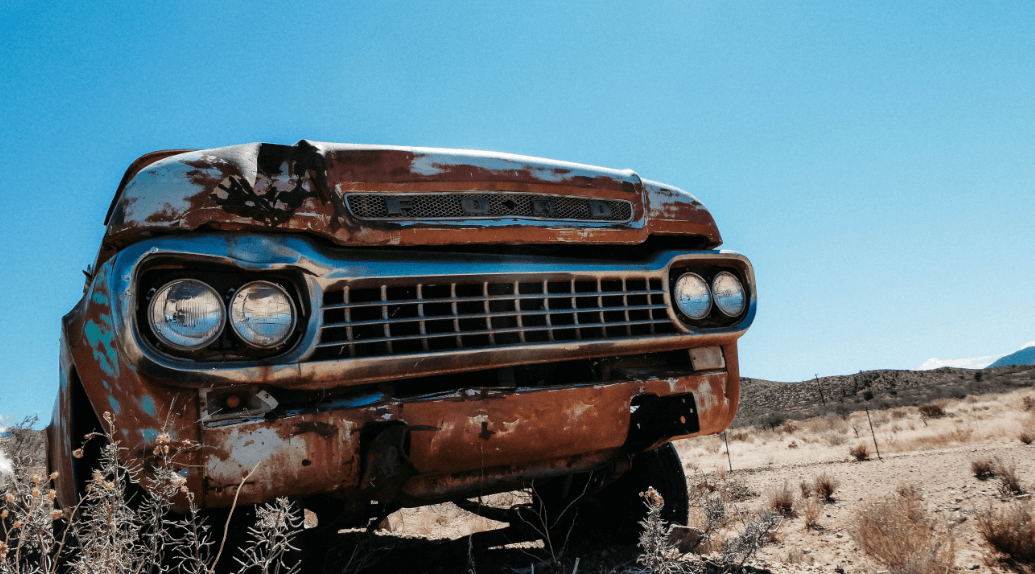 BASIC SETTINGS

Pull up the EXPOSURE very slightly, +0.2 or +0.3

Take CONTRAST down to -30

Drop HIGHLIGHTS to around -10 and bring the SHADOWS up to +15 or so.

Drop the WHITES, -12 and pull up the BLACKS, +12

Now take the CLARITY up to +20

Drop VIBRANCE and SATURATION both down to -15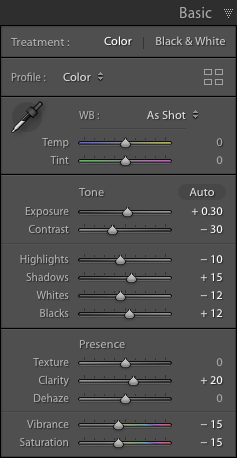 TONE CURVE
Use the 'Medium Contrast' setting on the TONE CURVE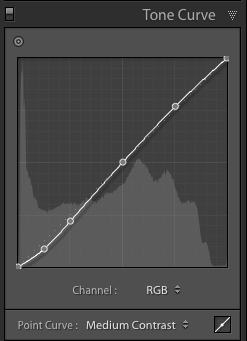 HSL SETTINGS

Lomo generally gives a slight hue to an image. You can choose any hue you feel works best, but for the purposes of this demo let's go for Blue/Purple.
Set HUE/BLUE to +30 and HUE/PURPLE to +30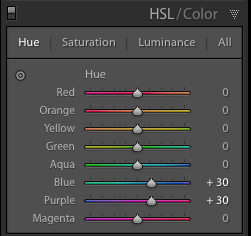 SPLIT TONE
Now we add a split tone effect to the image.

Set the HIGHLIGHTS/HUE to  around 60 and the corresponding SATURATION to around 75

Now set the SHADOWS/HUE way up to 300 and bring up the SATURATION to around the 20 mark

Lastly for Split Tone, tweak the BALANCE slider up to the low to mid 20's.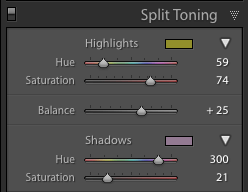 EFFECTS 

The last step is to add a slight dark VIGNETTE, -35, and add-in some GRAIN, AMOUNT 25, SIZE 25, ROUGHNESS +70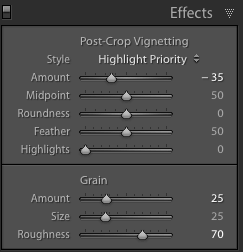 VOILA!
And here is the finished image and a before/after…